Animal Birthday Party Themes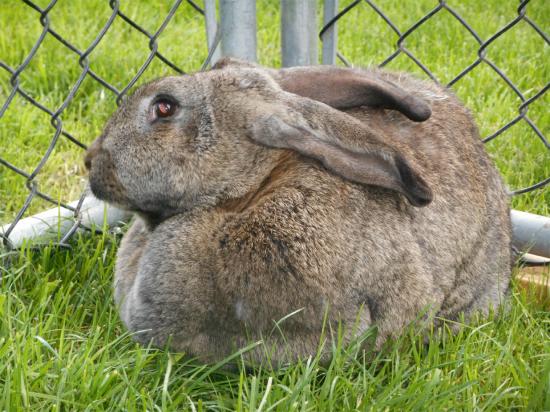 Cinemazoo offers several birthday party themes with our mobile animal birthday party packages in metro Vancouver and the Fraser Valley. Create a lasting lifetime memory for your child with our animal birthday party theme packages. Packages start at just $250 and rates vary according to the types of animals, location and the birthday party themes.
We offer a wide selection of captivating, and interesting animals for all our birthday party themes. We quote on a case by case basis, as each party has different needs. Here are just some of the packages we offer for birthday party themes:
Bunny Birthday Party: 5 bouncing bunnies and a whole lot of fun! We set up a 7'x7' pen right in your back yard and invite the children in for a hands on experience with our cuddly bunnies. Starting at $250
Old MacDonald's Farm Party: Bring the entire farm of barnyard animals to your next party with our mobile petting zoo! Our petting zoo has a wide variety of livestock including miniature horses, chickens, sheep, goats and more. For package details, booking, pricing and availability, information is available at Cinemazoo mobile petting zoo.
Mini Horse Party: Is your child crazy about horses? Then this is the party theme for you! Your child, and guests will be thrilled to brush, feed, braid a mane, and even take our miniature horse for a walk. Starting at $300.
Unicorn Birthday Party: Create a magical experience for your child with a white unicorn, and a beautiful princess. What could possibly more enchanting for a little girl's birthday party? Starting at $499.
Wild West Birthday Party: Cowboys on horseback, calf roping, hay bales and more! We recreate a western scene in your yard, turning your party into the old wild west. Starting at $499.
Adult Birthday Parties: Your party will be the event of the year as guests are greeted by goats, chickens, or even a horse! Customize your own animal party package that will create memories to last a lifetime. Starting at $250.
Chicken Party: Our variety of beautiful Polish hens is sure to be the perfect accent to your next party! Your guests will not only be mesmerized by their beauty, but also amazed to see how our "girls" interact and keep conversations going with each other. Starting at $250.
Calf Roping: Practice your roping skills on our authentic made Brahman calf! This provides entertainment and fun as your guests discover the Cowboy within. Starting at $225, OR add it on to any other party theme package for only $149.
Booking a Mobile Animal Birthday
The themes above are just a sampling of our mobile animal birthday party packages. We can also customize birthday party packages with other animals and themes to suit your needs. If you don't see the birthday theme you are looking for, contact us and we can create one for you! Here are some of the factors that affect the pricing of our animal birthday packages.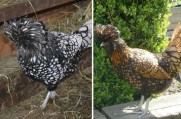 Birthday party locations - Our standard pricing is based on party locations in Vancouver and the Fraser Valley. Areas outside of metro Vancouver and the Fraser Valley are subject to a mileage fee based on the type of themes.
Theme sizes - Themes with larger animals generally cost more as they are more difficult to transport. Also a theme with several animals will cost more than a theme with just a few animals.
Interested in a Birthday Party Theme?
Give us a call, a Cinemazoo agent is available to help plan and make your next birthday party a success. You can also request a free quote on any of our birthday party themes.